AvX Review and our October 2012 Best Picks
Recap of AvX through AvX #8
Our picks for the best books coming out this October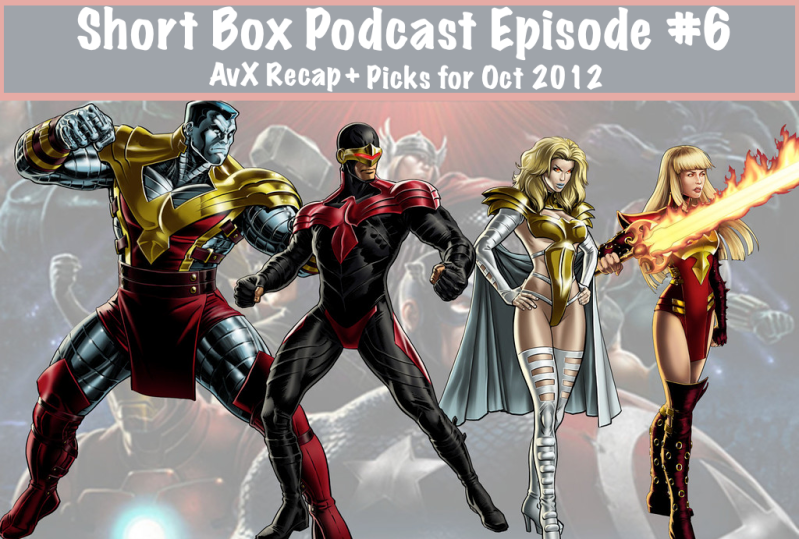 iTunes listeners: HELP US OUT! We ask for no money…we just want you to help us grow this bigger.
Rate Us
Leave a Review
Subscribe
Have something you'd like us to discuss? Please email us question at info@shortboxpodcast.com with "Listener Topic" in the subject line and make sure to let us know if we can use your name on the podcast.
Thanks for listening!
http://www.shortboxpodcast.com/podcasts/sbpceps006.mp3